Now more and more customers are buying mobile LED advertising vehicle, mainly because this new type of media equipment is favored by many people in the industry! So what are the attractive advantages of it that make so many customers love it?
Advantages of mobile LED advertising vehicles
1. Publicity anytime, anywhere
Not limited by geographical location, it can be widely publicized in any precise target market area required by customers such as streets, communities, business districts, etc. according to customer needs.
According to the needs of customers, we can shuttle back and forth on fixed routes throughout the day, or choose publicity routes by ourselves, to get rid of the constraints of geographical environment, with the characteristics of strong mobility and wide audience.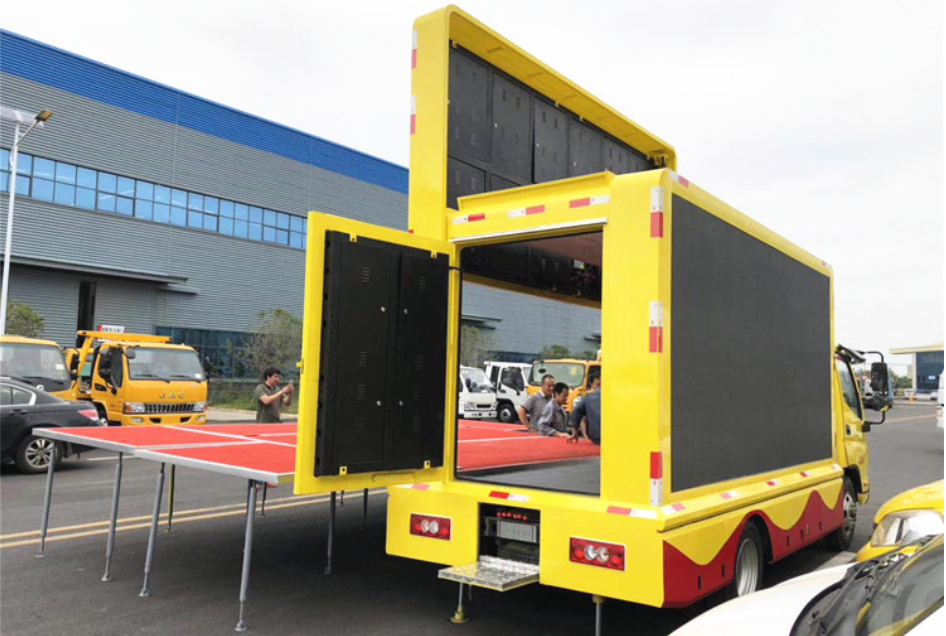 2. Widespread spread
Advertising vehicles are advertised for 8 hours a day, and the distance in the area can reach about 50-200 kilometers. According to the speed of the vehicle, the faster the speed, the higher the number of kilometers traveled. However, as a propaganda image, we recommend that in places with a lot of traffic, control in 30-40 kilometers per hour, in this case, the audience is expected to reach more than 200,000 people
3. Convenient and flexible
It can be moved freely, and there is no need to use a variety of cumbersome equipment to assemble and set up a platform, and there is no need to hire additional disassembly personnel. Only one LED outdoor mobile advertising vehicle can solve all the problems.
4. Low cost
There is no need to buy expensive video and other hardware equipment, no need to hire a professional technical team, and no need to rent a variety of audio-visual equipment and stages required for events. You only need to pay a low rental fee, we can solve everything for you, so that you can use stable, professional and high-quality LED outdoor mobile advertising vehicles at any time.
5. Innovative media
According to the characteristics of the product, the advertising pictures on the advertising car can be ever-changing in color and shape, with unique shapes, gorgeous colors, full three-dimensional sense, and strong visual impact.
6. On-site promotion
On-site display, communication and interaction with target consumers at key points in prosperous commercial points, squares, parks and other areas, with a wide range of promotions, can enable customers to obtain the greatest advertising effect.
7. Production advantages
We have a group of professional video editors to provide one-stop service of design and production for various businesses, saving worry, money and time.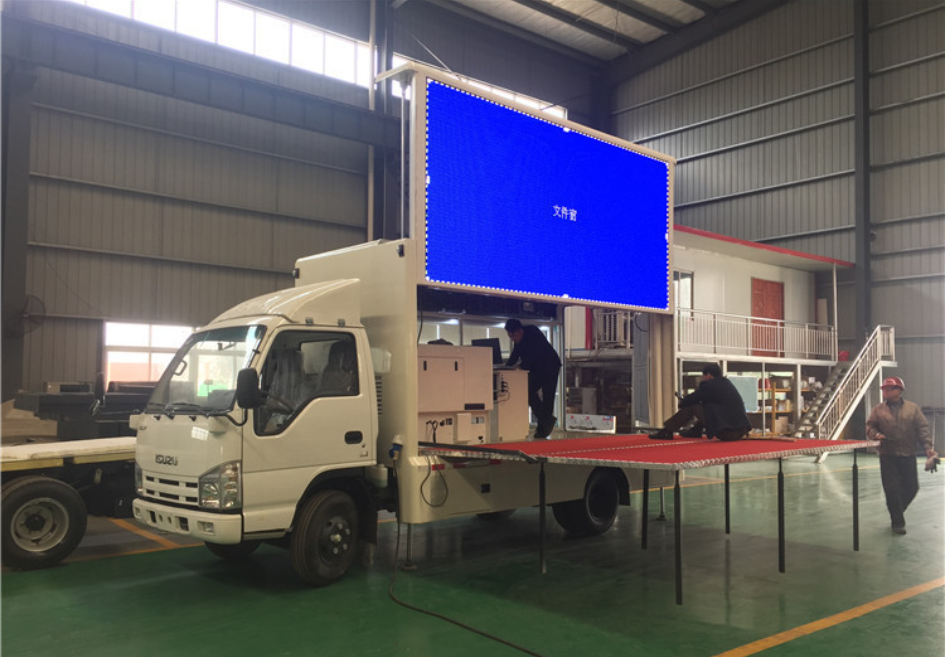 8. Measurable
Equipped with GPS positioning system: customers can check the current location of the vehicle and the range of the vehicle during the cooperation period at any time.
Activity roadshow: promotional activities, public relations activities, product promotion, brand promotion, talent show activities, sales on-site display, etc.
Parade display: product promotion parade, building opening parade, etc.
Live broadcast: sports events, concerts, concerts, etc.
Exhibition display: exhibitions, expositions, exhibitions, etc.
Forum Lectures: Forums, conferences, lectures, etc.
Celebration ceremony: building opening, anniversary celebration, opening ceremony, festival celebration, launching ceremony, ribbon-cutting ceremony, etc.
Press releases: press conferences, product launches, channel investment conferences, press conferences, etc.
【Dissemination advantage】
The publicity rate of mobile LED media is as high as 98.3%.
Media acceptance: The audience's acceptance of mobile LED media is high, reaching 72%.
Media attention: 59% of the audience expressed very/relative attention to mobile LED media.
Attention to media content: The audience pays attention to the content in mobile LED media, reaching 57%.
Media preference: 69% of the audience said they liked the media very/somewhat.
Advertising awareness rate: 54%.
Advertising recall rate: The information is conveyed correctly and the memory performance is good, reaching 72%.
Advertising recommendation: The audience indicated that they would recommend advertising content to others, close to 70%.