Outdoor LED naked-eye 3D LED display cases are blooming in many places across the country, and the cumulative cases of some companies have exceeded tens of thousands of square meters. The super cool naked-eye 3D effect architectural landmark created by LED has become the new name of the city; in addition, there are panoramic LED stereoscopic Digital virtual studio has become an emerging application that has attracted much attention at home and abroad.
2021 is an extraordinary year. We have defeated the new crown, which is a strong support for the power of science and technology. Entering the post-epidemic era, the global semiconductor supply chain is tense and raw materials are out of stock, the industry has entered a price increase cycle, and the price of terminal products has been rising all the way… In extraordinary years, we who have bravely changed have also changed the enterprise and the development of the industry. . Looking back on 2021, what achievements have the LED large-screen display industry achieved?
Lianjian Optoelectronics 500㎡ naked-eye 3D large screen lights up Guangzhou Grandview Plaza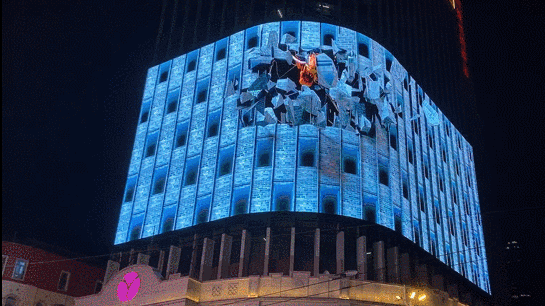 Integrate cultural and tourism resources, so that the business district is no longer "flying around", and more and more architectural landmarks use LED naked-eye 3D effects to attract consumers to "check in", such as covering an area of ​​57,000 square meters and a total investment of 4 billion yuan. Guangzhou Grandview Plaza has become the focus of the business circle with its naked-eye 3D large screen. The large screen is built by Lianjian Optoelectronics, using FS ace series products, with a resolution of 4K and a total area of ​​nearly 500 square meters.
The ultra-large arc structure of 134° has become a difficult point in the design and construction of the project. Lianjian Optoelectronics has the core patent of seamless corner module technology, as well as advanced technologies such as outdoor high-brightness wide-angle display panel technology and high-contrast light-absorbing mask, which makes Guangzhou Zhengjia Each frame of the naked-eye 3D large screen in the square is extremely realistic, breaking the wall instantly and bringing infinite possibilities. The shocking visual impact formed by ultra-high pixels and super-large curved giant screen LEDs adds a sense of technology and vitality to the core area.
In order to meet the diversified details of different scenes of day and night, Lianjian Optoelectronics has continuously polished from the design, installation, debugging and other aspects of the project, and finally solved various pain points for users, and also showed the three-dimensional effect of naked eye 3D vividly.
Unilumin's 300㎡ naked-eye 3D display is stunningly unveiled at Ganzhou Xingrun International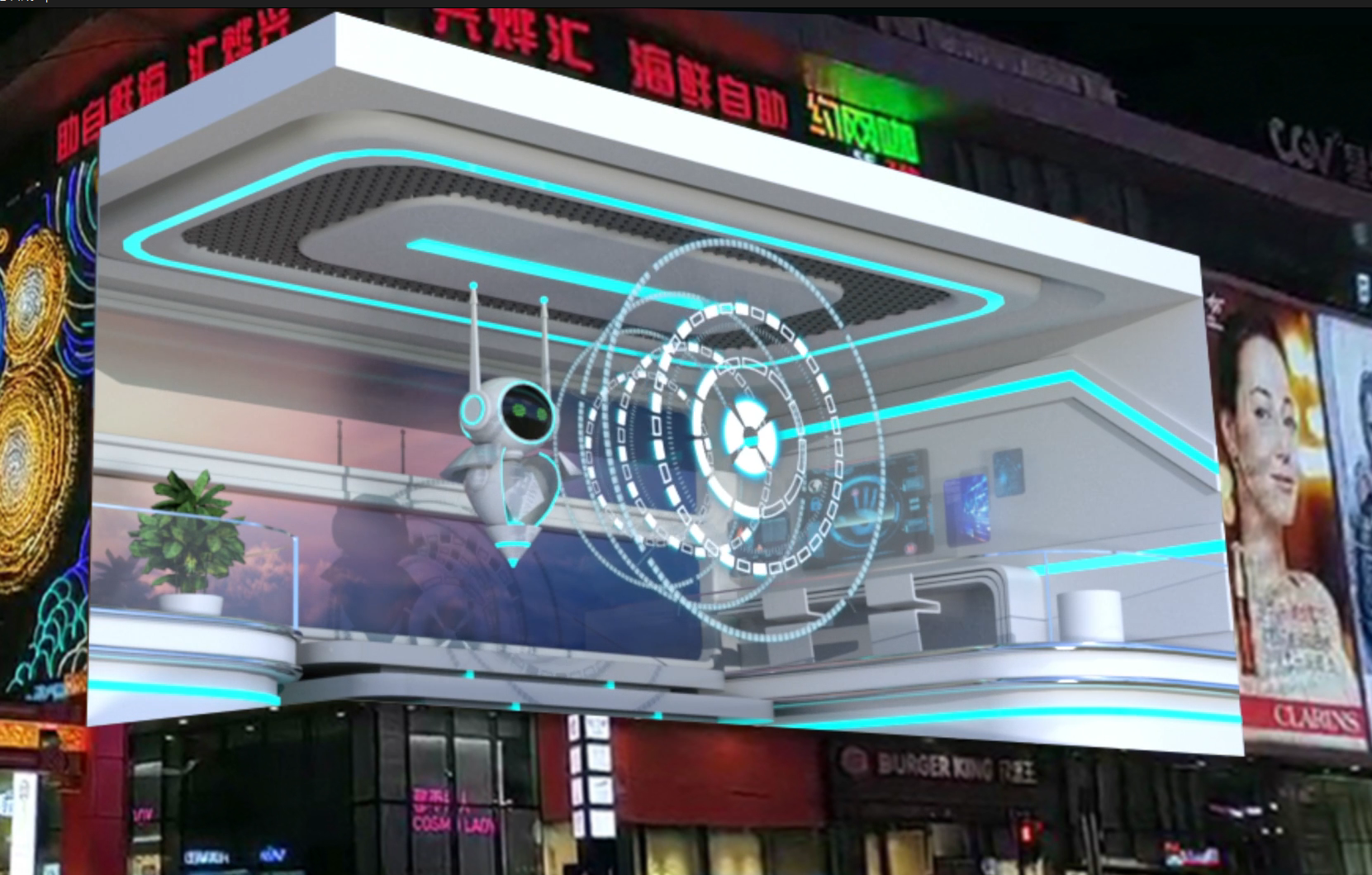 With the outbreak of urban culture, business travel and nighttime economy, the consumption model has advanced from a single business format to a multi-industry and scene-integrated model, and various urban complexes are emerging in large numbers. It is under such conditions that Ganzhou Xingrun International stands in the city. It covers an area of ​​about 169.3 mu, and the 180-meter super-high-rise landmark newly forms the skyline of the Ganzhou Economic and Technological Development Zone, dominated by urban parks.
In order to match the positioning of the city's super landmark, Unilumin has built a 300-square-meter naked-eye 3D display for it. With the realistic naked-eye 3D visual effects and strong immersive visual impact, Unilumin's naked-eye 3D giant screen has quickly become a new place in Ganzhou. Phenomenal internet celebrity.
The project adopts Unilumin LED display products and display control technology, which is formed by splicing two flat screens with an angle of 90°, which can realize seamless switching of multi-channel signals, and has outdoor dustproof, waterproof and wind resistance, and its lifelike, ultra-high-definition , Immersive naked-eye 3D visual effects, attracting a large number of citizens and tourists to check in, and continue to increase the temperature of the project.
Luopu 3476m² LED display helps Shenzhen Longgang Wanda Plaza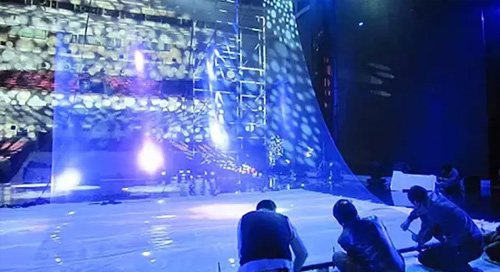 Experience is king in physical business. How to increase the stickiness of consumer experience is a breakthrough point for business in the new era. With the three major innovations of scene, content and technology, we will create a variety of social life scenes and realize a comprehensive improvement of consumption experience. In order to achieve an immersive consumption experience, LOPP created a 3476m² LED display visual feast for Shenzhen Longgang Wanda Plaza.
The project includes a 1,500m2 super-large atrium LED sky-eye screen. Due to the elliptical appearance, Lopu adopts a hyperboloid screen with extremely high assembly requirements. Its 0.8mm ultra-thin custom soft board is spliced ​​with dozens of custom non-standard modules.
In addition, the 7m-diameter LED external display dome is combined with a large-scale wall projection to form a spectacle of the sky dome, a magnificent dynamic 3D picture, a three-dimensional surround screen image display, and surround sound. The 2,520m2 giant sky curtain, with the vast cosmic starry sky as the background, shows the incredible cosmic space and fantasy planets, and enjoys an immersive experience.
In addition, there are special-shaped screens such as elevator screens, column screens, and full-motion screens. LED creative display + multi-themed scene customized video + super-sensory interactive experience, through thematic and immersive presentation methods, to create a more excellent audio-visual life experience for users, to create a new online celebrity check-in mecca, and to lead the revolutionary innovation of real business.
A blockbuster movie has a huge investment, especially for film and television works with themes such as action and adventure. A single shot may cost millions, and it also requires cross-border or major province and city field trips. In addition to time cost, actor safety is more important, so LED digital virtual studio is an emerging application that has attracted much attention at home and abroad in recent years.
The LED display screen that integrates the latest display technology, virtual camera system, real-time rendering system, etc., brings amazing professional video shooting effects. Whether it is day and night, sunny or cloudy, the LED digital virtual studio can be used in an instant. auto-adjust.
Absen 700m² strives to build Asia's largest super 8K virtual studio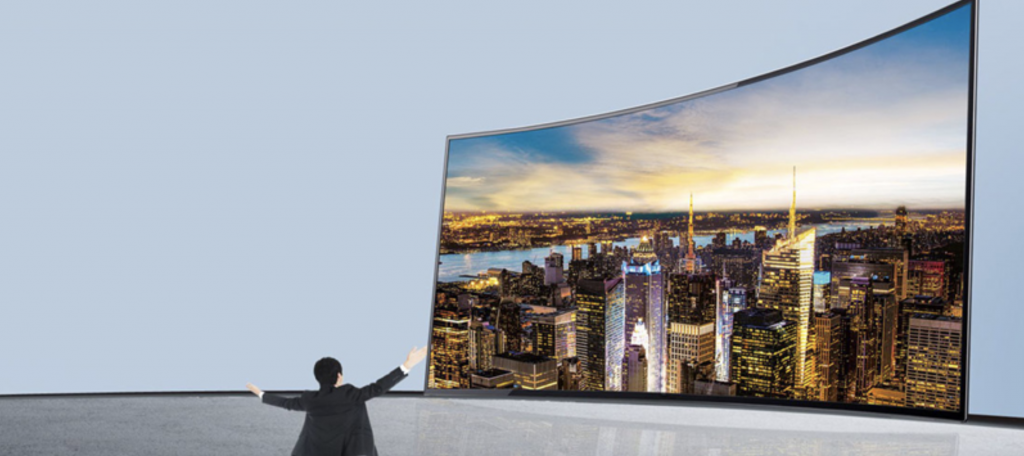 The LED stereo digital virtual studio created by Absen is composed of a sky screen and a curved screen, with a height of 6 meters, a diameter of 24 meters, and a total area of ​​more than 700 square meters.
The dynamic and colorful picture effect is clearly visible in the shooting regardless of the long-range, close-up or background, and it is a large-area dynamic background that integrates with props and actors. At the same time, the high refresh rate of Absen's LED display can quickly respond to dynamic pictures, meet the shooting synchronization with high-speed cameras, and shoot without scanning lines.
Radiotio builds Hengdian digital virtual studio to provide
LED photography technology, collectively referred to as the third-generation virtual shooting technology in the industry, simply projects a real-time image on the LED wall behind the actor. The image output of the real-time engine is combined with camera tracking to generate a final image that is completely within the lens.
Radio provided LED display products and solutions for Hengdian digital virtual studio, and built two demonstration areas of L-shaped screen and ring screen on site. The annular screen demonstration area is composed of a curved background wall with a height of 5 meters and a width of 27 meters and a sky curtain with a length of 12 meters and a width of 10.2 meters.
With the continuous improvement of LED display manufacturing technology, this high-definition large screen has entered the large-scale party scene. Whether it is indoor or outdoor, the stage design of the large-scale party will choose the LED video wall as the background of the stage.
Due to the flexible LED material, LED dance videos with various curved effects can be produced. We can often see this beautiful side on TV. The most typical one is the CCTV Spring Festival Gala, and AET has been the leader of CCTV LED large screen for 15 consecutive years. core suppliers.
AET Altai assists China Central Radio and Television Station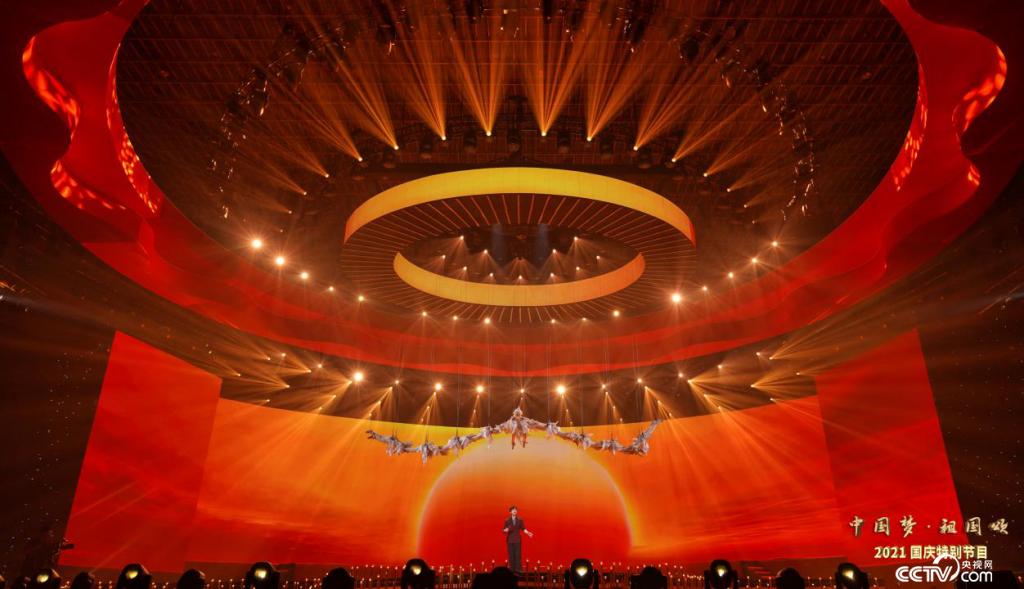 On CCTV's first 8K Spring Festival Gala stage last year, the main screen with an area of ​​330m2 was exclusively provided by AET Altai; in addition, the LED stage main screen of the special program "Centennial Praise" by CCTV to celebrate the 100th anniversary of the founding of the Communist Party of China is still the same. Select AET Altai;
AET's brilliant, three-dimensional, stable and delicate display, combined with the in-depth scene construction and atmosphere of the event stage, ensured that the CCTV main station celebrates the centennial theme of the founding of the party. With innovative and diverse interactive and immersive program forms and educational themed activities, the audience can quickly immerse themselves in the party's century-old prosperous years.
Powerful Jucai 600㎡ creative and beautiful screen helps the epic masterpiece "World Heroes Pass"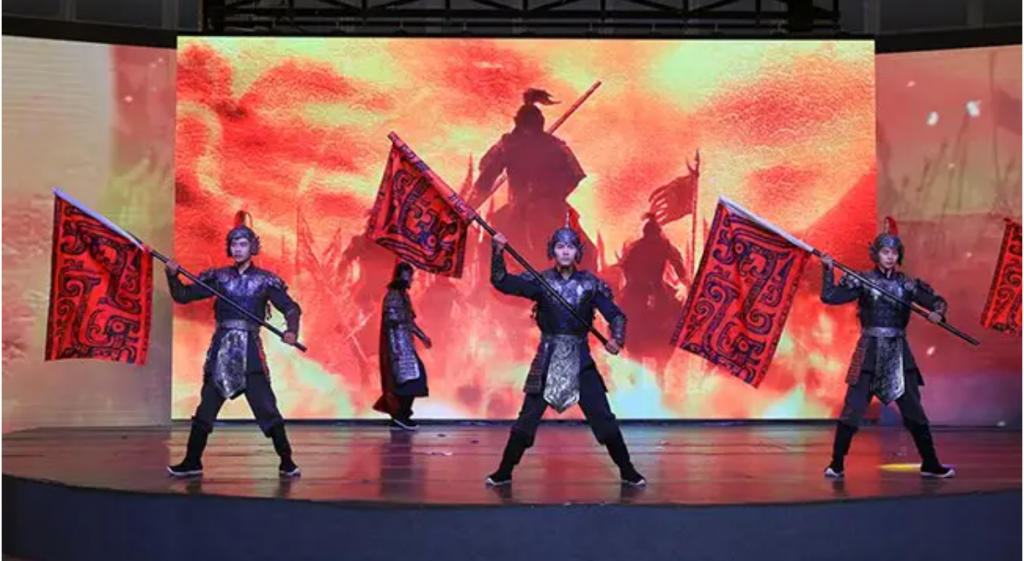 Powerful Jucai 600m2 indoor full-color Q3 large screen, through multiple screens, creates a very good depth and three-dimensional sense, creating an "immersive" theater! Blessing, let the entire dance beauty be free, let the audience indulge in the historical picture of the world's first grand gate, and marvel at the legendary story of the Silk Road in the dry year!
Leyard's 10,000m2 screen stunning the stage of "The Great Journey"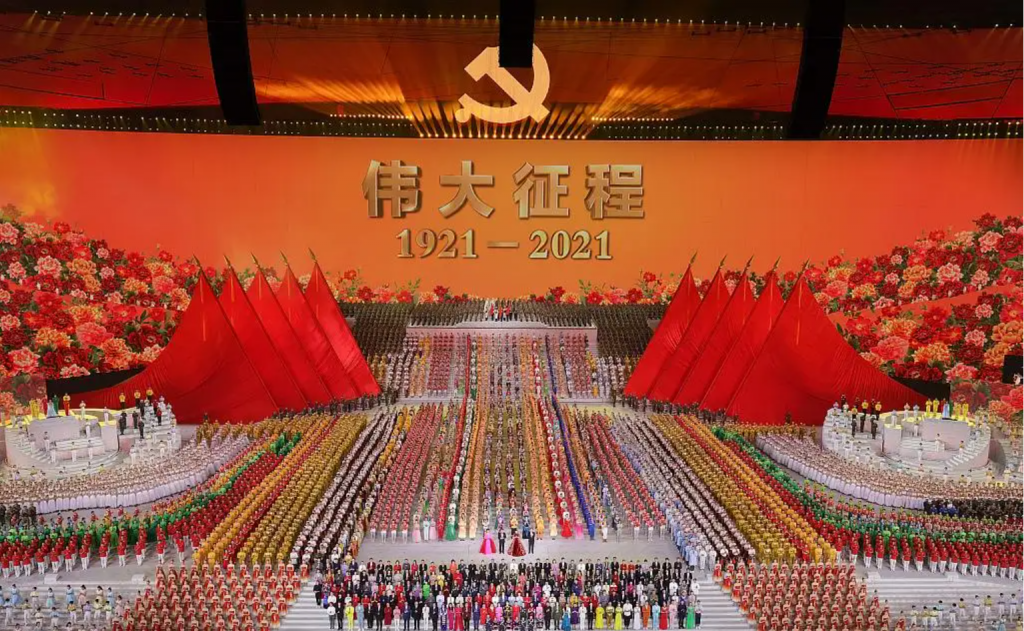 The 100th anniversary of the founding of the Communist Party of China theatrical performance "The Great Journey" was officially broadcast. This nearly 10,000m2 of visual effect display equipment and a full set of broadcast control systems were staged at the National Stadium. The runway on the east side of the Bird's Nest was erected 174 meters long and 29.5 meters high. A total area of ​​5133m2 of LED background main screen (12 4K resolution), and two flag-shaped side screens totaling 2300m2, form a multimedia three-dimensional space, strengthen the visual impact and appeal of the performance content.
In the main stage area, a 30-meter-long and 9-meter-high LED movable floor screen is installed on the ground to shorten the viewing distance, focus on detailed pictures, and strengthen the theater environment. A three-dimensional space for performance. Combined with auxiliary screens such as a 700m2 ground screen and a rotating screen, combined with technologies such as projection and virtual shooting, the entire Bird's Nest will be built into the world's largest immersive theater.
The LED display combination with a total area of ​​nearly 10,000m2 is no longer the icing on the cake, but an important part of the performance, to complete the historical narrative that cannot be explained by a song or a dance.
innovation of naked-eye 3D LED technology makes another Internet celebrity check-in address appear
Recently, it has been reported that Shenzhen Wenheyou has attracted tens of thousands of Shenzhen residents to check in, which has exploded the circle of friends. According to media statistics, Shenzhen Wenheyou has queued up to call for more than 50,000 tables.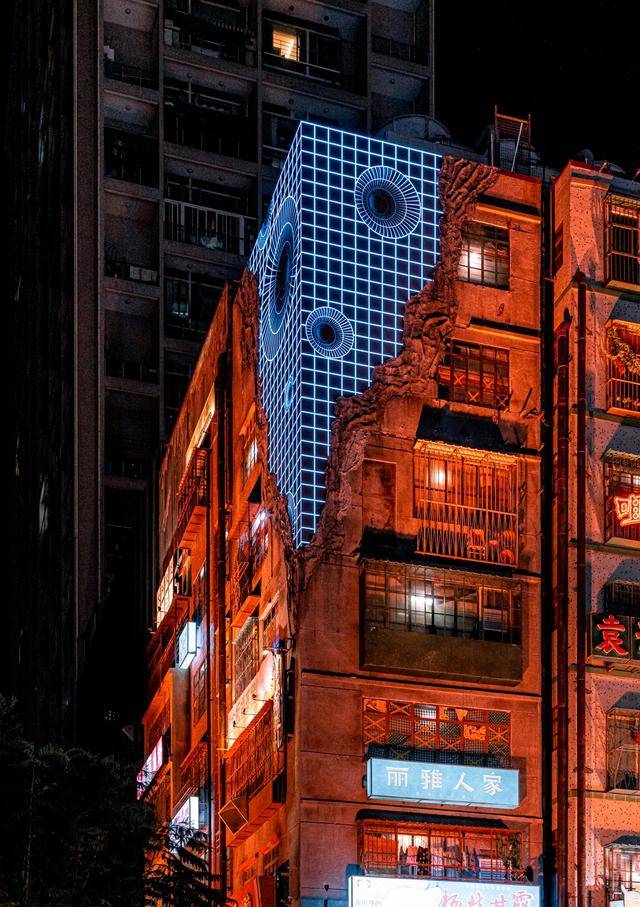 At the same time, it rushed to the naked-eye 3D LED screen that was searched in the same city. The "Space-Time Peeling" work peeled off the wall to reveal the large LED screen. It was full of industrial style, and the special effects were as realistic as a sci-fi movie. The naked-eye 3D corner LED screen created a dream. In the corner of the wall, many netizens left messages, "I want to repair it with obsessive-compulsive disorder." At the same time, the naked-eye 3D LED display is favored by consumers for its real and vivid expression, beautiful and elegant environmental appeal, and strong and shocking visual impact.