Recently, a shocking video simulating the flight of a spaceship played on the naked-eye 3D large-screen "Light of Asia" on the Guanyinqiao Pedestrian Street in Chongqing has become popular on the Internet, and has quickly become a must-see attraction for Internet celebrities. The video shows the flight dynamics of the spaceship with a realistic 3D effect stereo panorama, and its shocking visual effect is like watching an outdoor film and television blockbuster.
The naked-eye 3D large screen "Light of Asia" on Guanyinqiao Pedestrian Street in Chongqing
It is reported that the naked-eye 3D large screen "Light of Asia" on Chongqing Guanyinqiao Pedestrian Street was built by Leyard, a well-known company in the industry. The project takes into account the design concept of "architectural aesthetics and business circle environment". While looking forward to the prosperity of the city, it also places people's vision in the best viewing area, so as to bring people an immersive visual experience.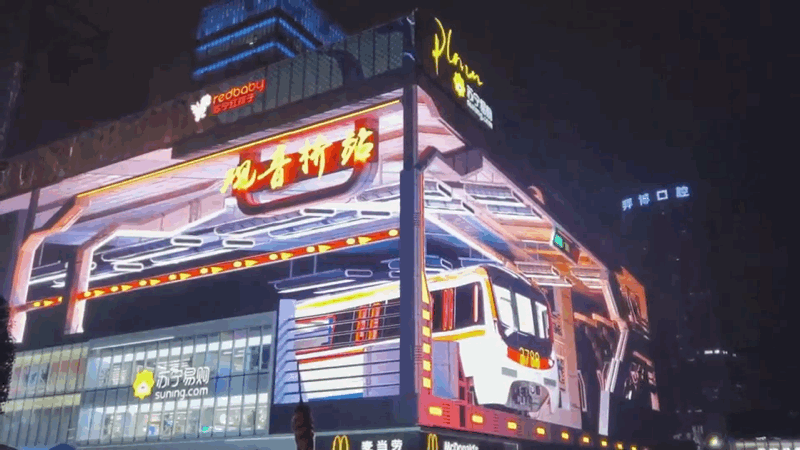 There are many classic cases similar to the "Chongqing Guanyin Bridge Pedestrian Street Spaceship", such as the earlier "Chengdu Taikoo Li Spaceship", "Guangzhou Beijing Road Naked Eye 3D Curved Screen" and "Shanghai Aosuo Future City". Once this type of display project is displayed, it can often achieve unexpected results and cause great sensation. The flexibility and charm of LED display can be fully displayed outdoors or in other specific places, which has the incomparable advantages of other displays.
However, once upon a time, we were still worried about the development prospects of outdoor LED displays. Since outdoor advertising is being cleaned up everywhere, it also affects the development of outdoor displays, and many outdoor displays have become the object of cleaning. The audience has long been surprised by the outdoor LED display, lacking freshness, and even complaints caused by light pollution and quality accidents have occurred frequently. For a period of time, the outdoor LED display has a very poor reputation.
The concentrated appearance of display projects like "Light of Asia" this time has brought pedestrians' attention to the LED display again, which has indeed turned a corner for the outdoor LED display industry. Why can outdoor LED displays attract people's attention again? The reason is that this type of screen incorporates a new design concept, combined with naked-eye 3D display technology, giving people a supernatural and extreme viewing experience Sexual visual sensory experience. The great success of these cases also shows that the visual sensory experience is the necessary factor to determine the "Light of Asia" to stand out.
"Chengdu Taikoo Li Spaceship" naked-eye 3D display
In recent years, thanks to the development of 5G, AR/VR and other technologies, people's requirements for display have been continuously improved, and they are no longer limited to traditional flat-panel display, but a three-dimensional, high-definition, interactive visual sensory experience. The "Light of Asia" project created by Leyard is a classic case. According to reports, the "Light of Asia" project is an outdoor display project completed by Leyard in 2019.
However, after delivery and operation, it was only used to play some print advertising content, not from the perspective of visual sensory experience, which made the "Light of Asia" display project in a state of obscurity one year after the completion of the project.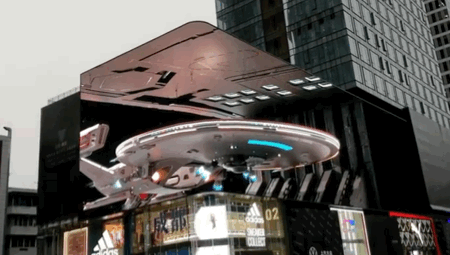 There are countless LED displays that are as cool and hot as the "Light of Asia". Although these displays have originality in shape or appearance, they are often "absent from the crowd" due to their monotonous content and lack of visual sensory experience. . It has to be said that this is also the most realistic portrayal of outdoor LED displays in the past.
Since the emergence of the wave tank "wave" in Seoul, South Korea, this "rule" has been broken. It is understood that the wave tank "wave" simulates the amazing effect of the waves rolling in the building, and through the form of sound effects, light and shadow blending, it gives people an immersive feeling. The wave tank "wave" received widespread attention and praise as soon as it was launched.
It is also because of the first test of the "wave" of the ocean water tank that LED display companies in the industry have launched their own LED displays with the ultimate visual sensory experience. These include "Chengdu Taikoo Li Spaceship" and "Guangzhou Beijing Road Naked Eye 3D Curved Screen" in the text.

However, this 3D display technology is actually applied in China earlier than in foreign countries. In 2016, Shanghai Sansi created a 3D effect screen in Beijing Juntai Department Store. Since then, due to the lack of visual materials, quite a number of LED displays with 3D display effects have been "bright pearl dark projection" and are willing to be ordinary.
Glasses-free 3D curved screen in Beijing Road, Guangzhou
From the wave water tank "wave" in Seoul, South Korea to the various types of naked-eye 3D displays that have appeared recently in China, it can be seen that the visual sensory experience is gradually becoming a "hard indicator" in the development process of LED displays, which is accepted and adopted by enterprises. . As one of the main application scenarios of LED display, stage rental is also inseparable from the performance of visual sensory experience. For example, this year's "Shendu Month, Chinese Love" 2020 Gengzi Year CCTV Mid-Autumn Festival Gala LED display pays special attention to people's visual sensory experience. The waterscape, rhythm, ancient buildings, full moon and other scenes are outlined vividly and vividly, giving people an immersive experience. It is foreseeable that the visual sensory experience will cover the entire LED display industry in the future.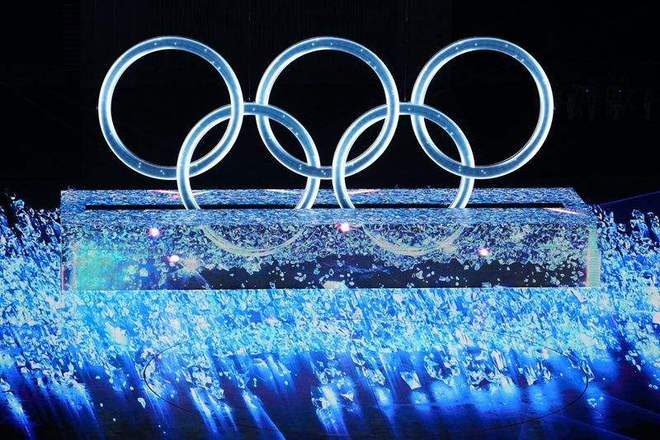 Visual sensory experience is a "generic word" with rich meanings. To achieve this effect, technology and creativity are essential factors. "Chengdu Taikoo Li Spaceship" was jointly created by Lianjian Optoelectronics and FLINT WALK, a visual art conception company. Lianjian Optoelectronics used 90° seamless corner module technology, outdoor high-brightness wide-angle display panel technology, Advanced technologies such as high-contrast light-absorbing masks instantly inject "new life" into the overall wall.
The Flint Company is responsible for visual arts, using the focus of young people today. Entering the space station through the depths of the universe and then exiting the screen means a new beginning and debut.
It is also the perfect cooperation between Lianjian Optoelectronics and Flint Group that made the stunning appearance of "Chengdu Taikoo Li Spaceship". It is understood that on October 2 alone, "Chengdu Taikoo Li Spaceship" was listed on Weibo's national real-time hot search list TOP5, with 320 million views and 56,000 discussions. In addition, on the Douyin platform, "Chengdu Taikoo Li Spaceship" is also very popular, with 200,000 likes for a single video and tens of millions of views.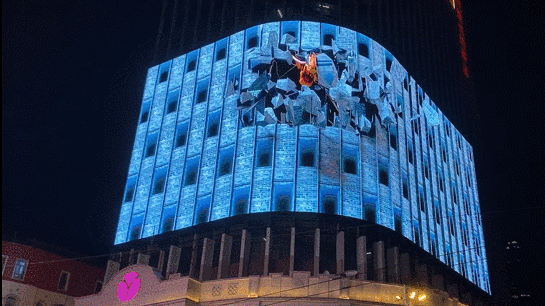 Through this, we can know that the LED display screen is in a stage of "transformation", and the traditional large outdoor display screen is gradually becoming a "landscape point" in the city, thereby increasing the vitality of the city. At the same time, it can also be known that people's pursuit of vision must be "new, strange, clever and interesting", rather than a single boring flat display.
Therefore, when we carry out the scene application of the LED display, we must not only realize the integration of technology and creativity, but also pay attention to the development of the scene. Only in this way can we give the LED display an extremely rich visual sensory experience.
The centralized swiping of several Internet celebrity outdoor display projects not only makes the outdoor display take a long breath, but also makes LED display companies who are blindly working on the display hardware understand the truth that a good horse is matched with a good saddle. If you can't achieve a combination of soft and hard, no matter how good the technical strength is, you can't show it to your heart's content.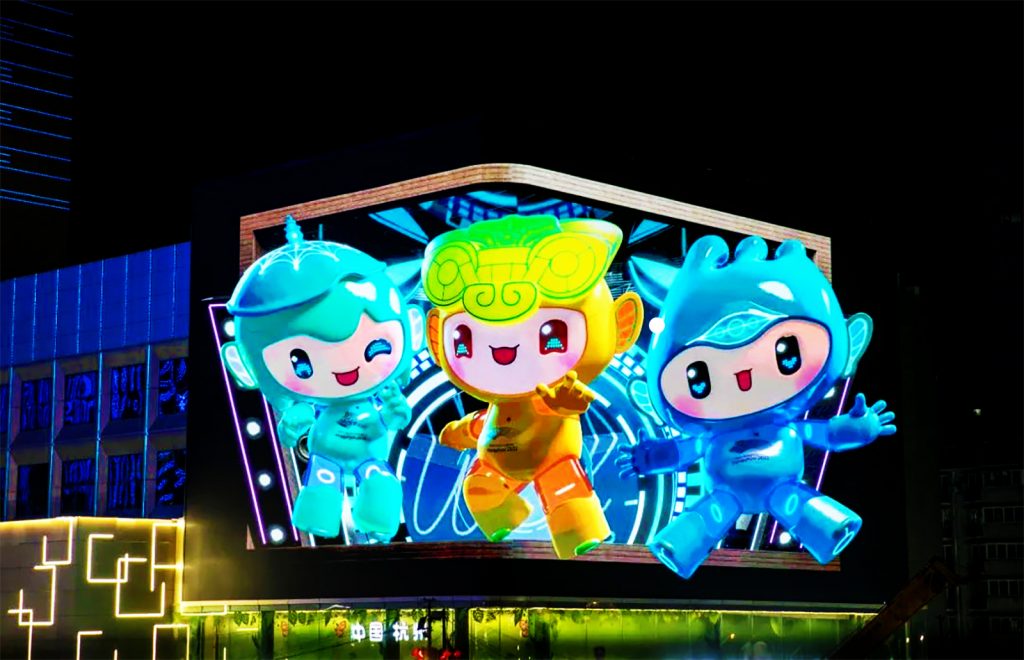 The naked eye 3D craze, which is based on the Korean wave screen, shows that sometimes creativity and content are more important. there is nothing you can not do, only something you can not think of. After the Korean waves pierced this layer of window paper, we should think about where our gap is when we are in a state of enlightenment? With the widespread application of 5G and 8K technologies, the future of LED display is even more immeasurable. Jump out of the well and look up at the sky.